Declutter SPICES into a work of art!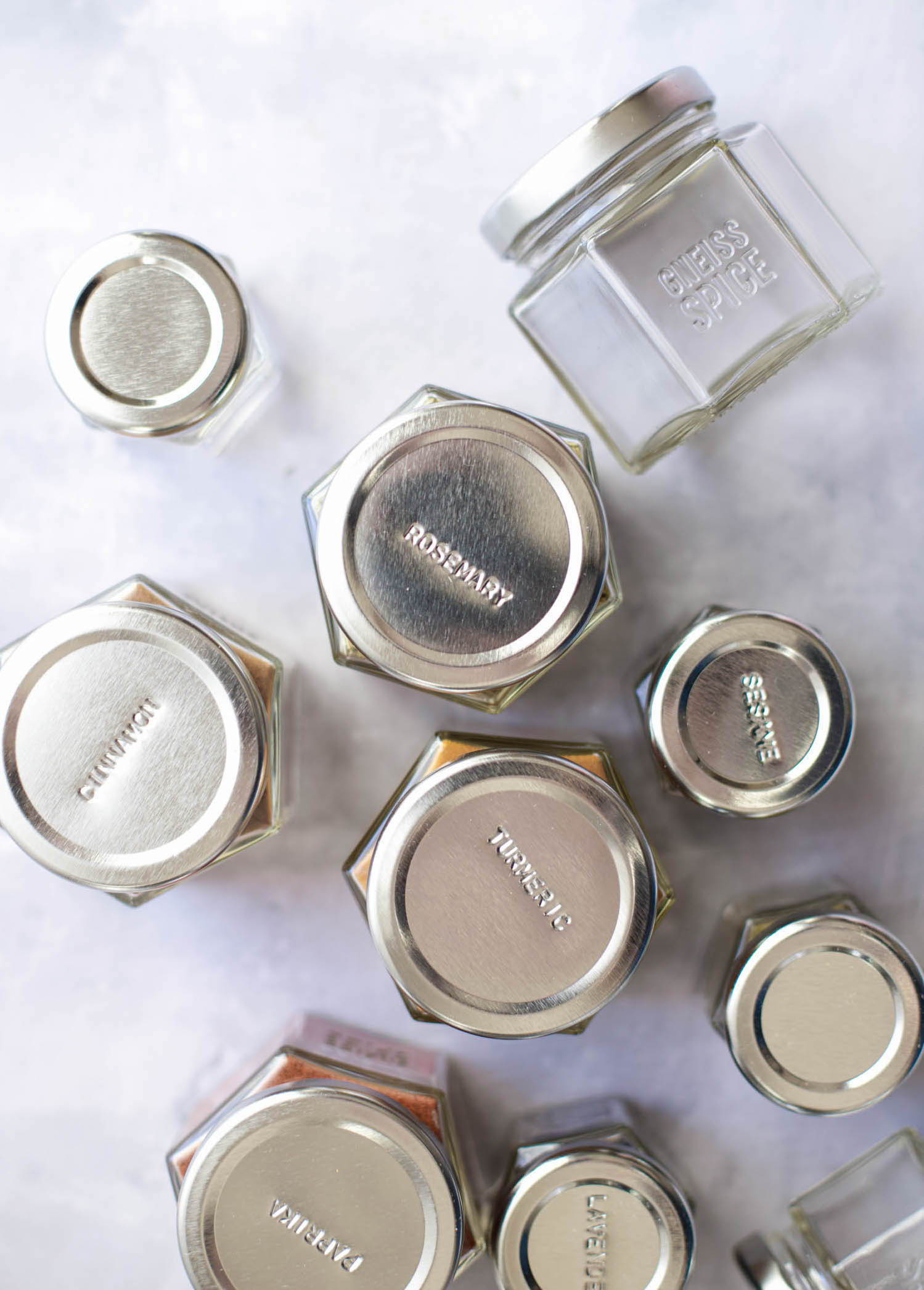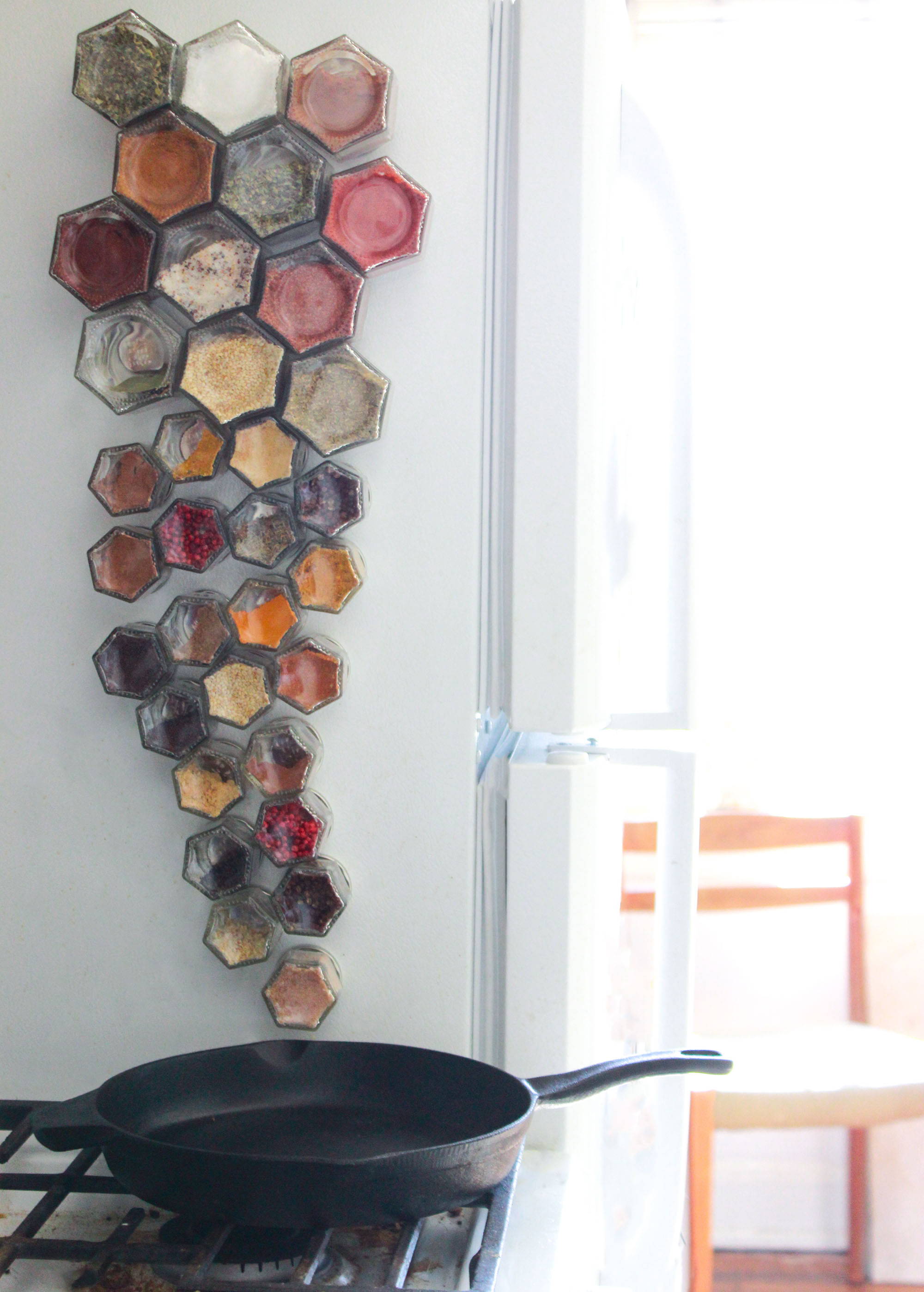 Welcome! Gneiss Spice magnetic jars take your cluttered spice situation and transform it into a functional work of art. Jars are stored on a fridge or steel backsplash for easy access—no more digging through cabinets! With spices in sights, you'll use them often, becoming a more adventurous cook.

First time visiting Gneiss Spice? Read about Our Promise and check out over seventy FAQs!
Unlike most spice racks with a finite number of jars, the Gneiss Spice system is flexible, and grows with you. We use industrial grade, smooth-bottom glass to show off your spices. Magnetic components are certified food-safe. All components are assembled by hand in our Maine studio. Standard items will ship in 1-3 days.
Single-original spices are certified organic and sustainably harvested; many are certified fair-trade. All are gluten-free, preservative-free and additive-free! To ensure you receive the best quality, each spice kit is hand-packed to order. Please allow 2-5 business days for custom items to ship.
Humans are involved at every level of your purchase. From hand-packing your jars to shipping, everything is handled by us. Because we are so human, we make mistakes! If you aren't 110% satisfied with your purchase, contact us and we will make it right.
"These jars and the metal hanging system are simple and elegant. Not only do they look great, they function great too. Beth was an excited spice coach from afar. We can tell she loves what she does. It shows!"
"I LOVE these jars. Where else can you create your own spices and have them labeled to suit. I'm a repeat customer and will be coming back for more."
"After being stuck in DIY Hell, Gneiss Spice was the light at the end of the tunnel. Though pricey, they officially solved our spice needs and we're back to being able to just enjoy cooking again!"
"Absolutely LOVE these containers! So very glad I found you! Spices are awesome also- got adventurous with the za'atar and Urfa Biber and so glad I did. New staples for us!"