Hi! I'm Beth, the founder of Gneiss Spice. My spice journey started in 2009; I was living in a tiny Brooklyn apartment, afraid to open my spice "cabinet" for fear of the avalanche of unorganized spices that would come crashing out. I barely seasoned our food—what spices were in there and how old were they? After searching for solutions, I stumbled on some magnetic spice tins. I loved the idea of keeping spices in sight and easily accessible—but reviews said the tins were not airtight, were hard to open, and had to be replaced often. Plus, I was looking to add style to my kitchen!
When what I wanted didn't exist, Gneiss Spice was born! We turn your cluttered spices into a functional work of art. Magnetic jars keep spices at arm's reach, making cooking fun and convenient; no more searching through cabinets or buying duplicate spices. Our reusable glass jars reduce kitchen waste by eliminating single-use plastic spice containers. Purchase empty jars, or personalize a set from over 200 certified organic spices. When jars are empty, take your jars to your local natural bulk food store to refill, or purchase our "perfect-fit" organic spice refills, shipped in compostable packaging.
What started as a DIY project for my own kitchen is now the only full service zero waste spice company!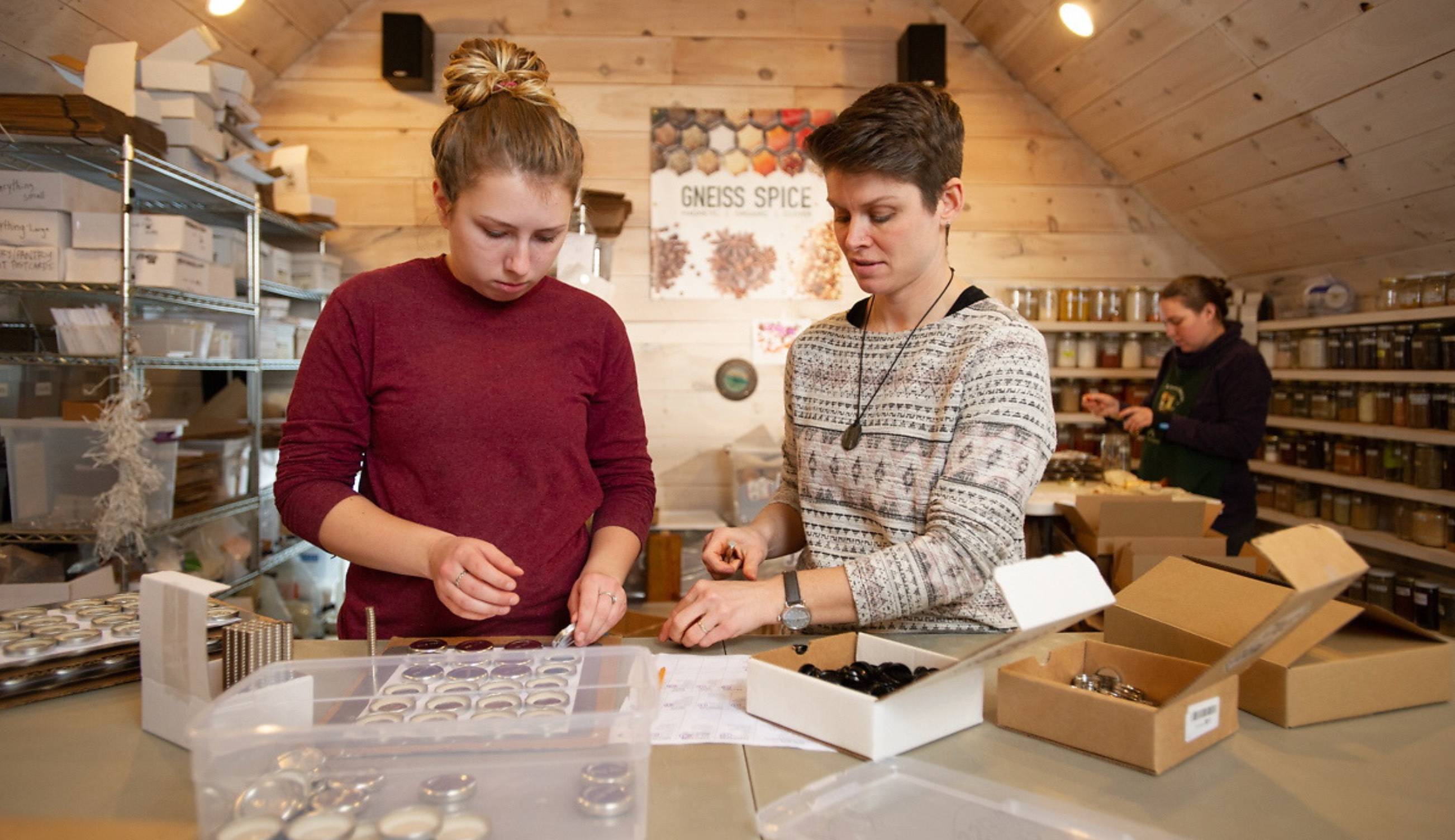 Our studio is located in Bethel, Maine, nestled in the western foothills with mountain biking, skiing, hunting, and outdoor adventure just outside. We are proud to be 100% women-owned and operated. Our team is dedicated to creating the ultimate spice kit personalized to your pantry. Tell us your spice problem and we'll solve it.
Each day we move closer to our goal of zero waste. Packages are shipped in post-consumer waste boxes, packed with paper or compostable peanuts. Our paper labels and Kraft tape are made with recyclable adhesive. Spice refills arrive in compostable packaging, making Gneiss Spice the only full service online zero waste spice retailer.