DIY Spice Gifts to Make From Your Pantry!
Hi Friends,
We made it to the end of the year! It's almost January, our favorite month to declutter and organize. In a couple weeks, we'll be sending tips on how to clean and organize your spice rack. Until then, your end-of-the-year homework is to use up the spices you've had for over 6 months!
Clean out your pantry and make a few last minute gifts for friends and family while your spices are still fresh! Below we've included three base recipes for homemade spice mixes with suggestions on how to customize them to what's in your pantry. The key to spice blending is being willing to experiment! Please taste along the way.
Cooking and sharing a meal brings people together, and one way to beat the holiday blues is to connect with friends. Take the time this holiday to enjoy a slow meal with someone you love!
Happy Cooking,
Beth + Gneiss Spice Crew
#1: 'Seasoning Salt' Your Way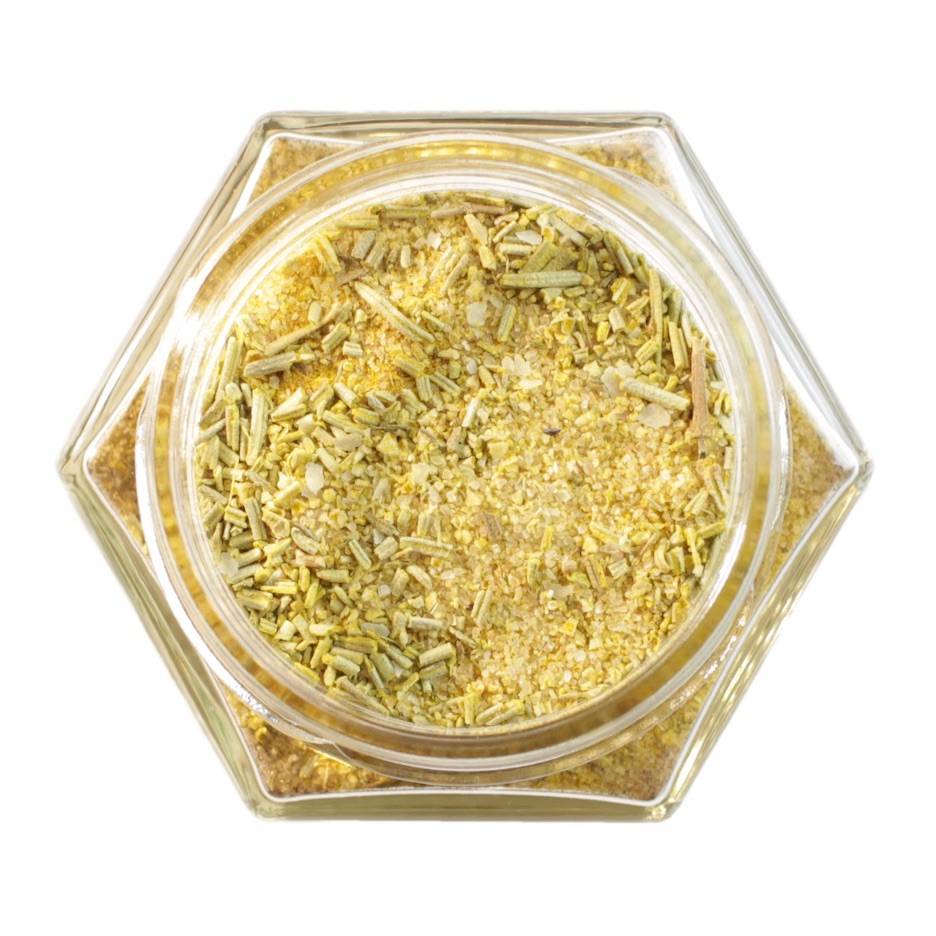 Makes a 1/2 cup. This is the base recipe for our signature wellness seasoning salt. Filled with antioxidant-rich spices it's good for you! The all-purpose flavor can be paired with just about anything.
4 T salt

1 T rosemary

1 T turmeric

1 T garlic

2 t thyme

1 t pepper

1/2 t cayenne

If you have a mortar & pestle, you can grind the herbs with a little garlic and salt to enrich the flavor. Ground herbs will give a stronger flavor!
Five Ways to Mix + Match Your Custom Seasoning
Make it Spicy: Add in an extra tsp chili flakes or chipotle powder.

Take it Down South: Swap rosemary for onion. Add some paprika and a pinch of celery.

Smoke it Up: Add a tbsp smoked salt or smoked paprika.

Add an Earthy flavor: Add a tsp porcini powder or a tbsp nori seaweed flakes.

Use for Bread Dipping: Mix your custom seasoning with oil and some fresh garlic. Dip away!

Pro Tip: Taste your spice blend as you go! It's a great way to see if you need more salt, savory herbs, aromatics, or if it's too spicy!
#2: Basic 'Spice Cookie' Mix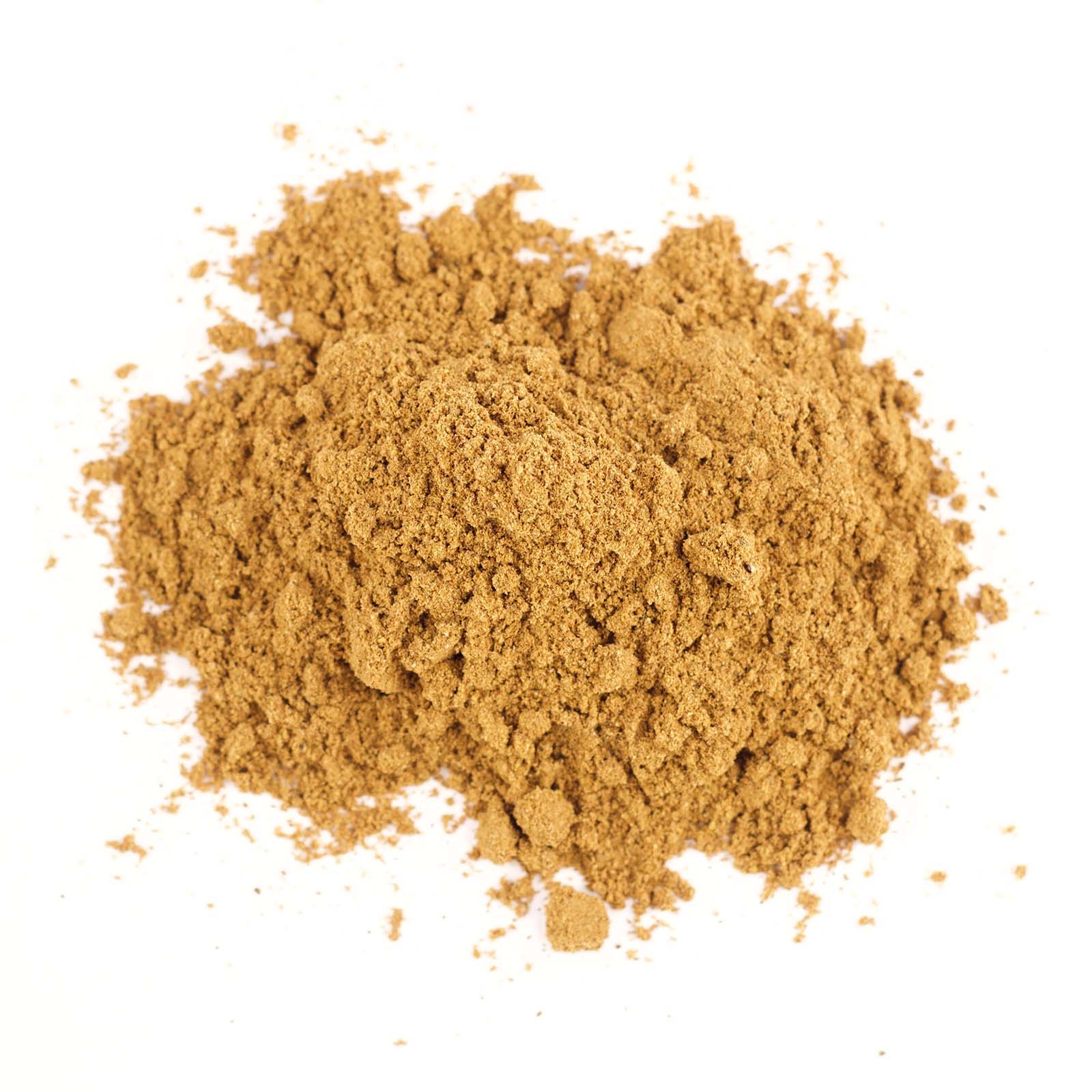 Makes a shy 1/2 cup. Use a heaping tablespoon for each batch of spice cookies!
4 T cinnamon
2 T ginger
2 t clove
1 t white pepper
1 t nutmeg
Customize to your pantry: Replace any of the above with allspice, cardamom, mace or black pepper.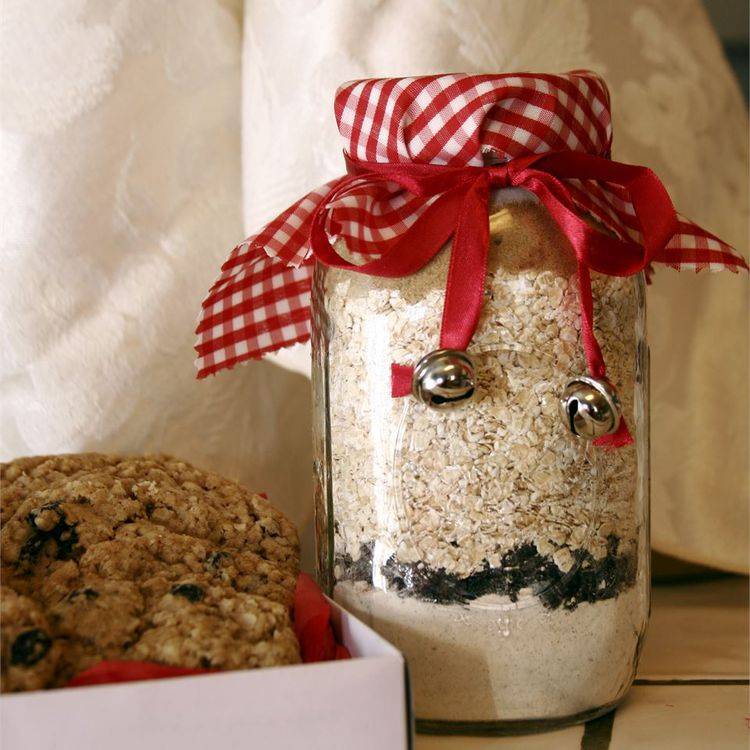 #3: Base 'Grill Rub' Recipe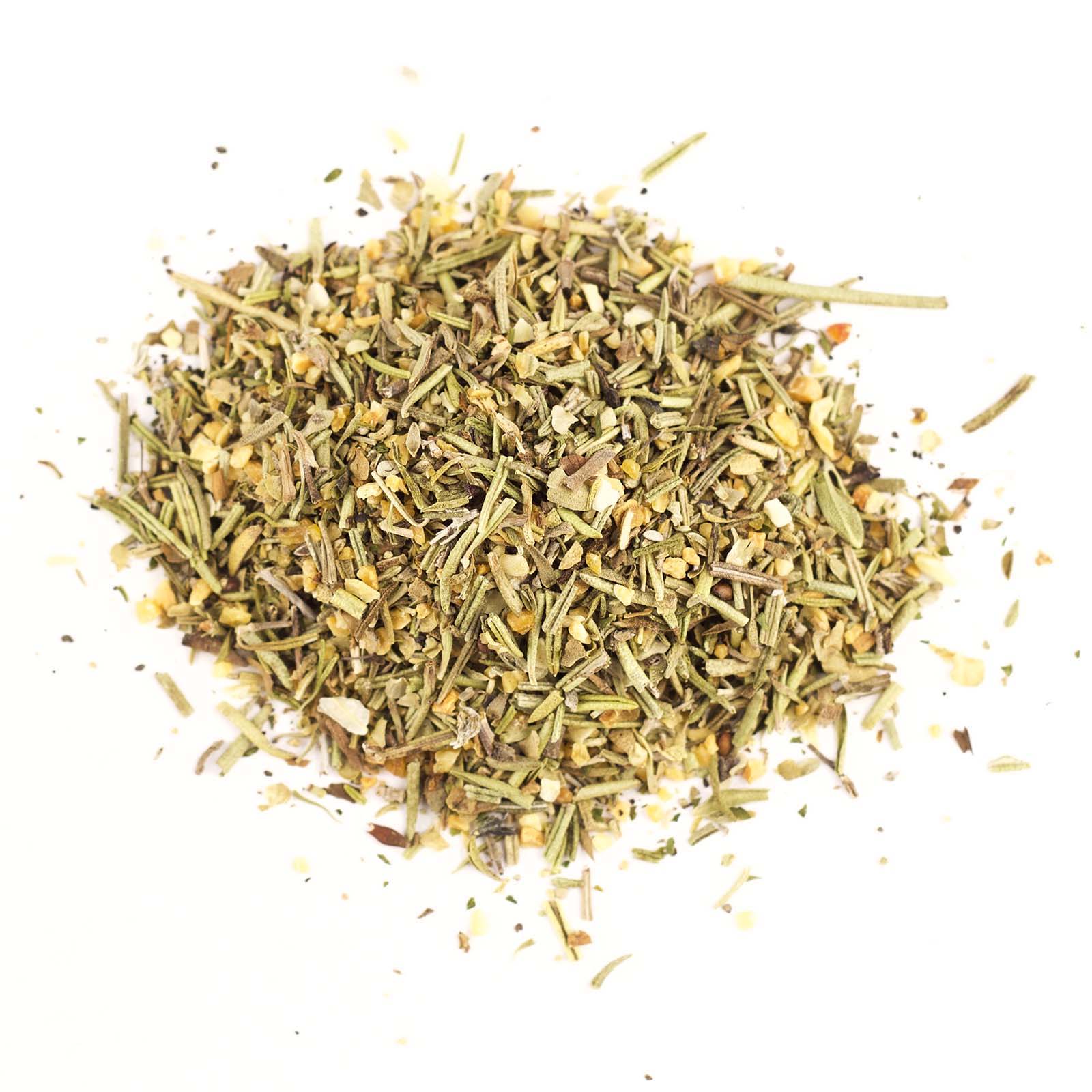 Makes a 1/2 cup. Use coarse herbs and spices as these hold up to high heat on a grill or under the broiler.
3 T minced garlic
3 T rosemary
3 T c

oarse pepper

1 T onion flakes
1 T thyme, parsley or marjoram
Salt to taste
Customize to your pantry: An all-purpose rub for veggies and all proteins. Sweeten it up by adding paprika and brown sugar or maple granules. Make it spicy with chili flakes!
More Grilling Spice Rubs to Make
Easy Cajun Rub
(makes a shy 1/2 cup)
3 T paprika




1 T garlic granules




1 T kosher salt




1 t cayenne




1 t smoked paprika




1 t onion granules




1 t pepper (fine)




1 t thyme




1 t marjoram




1 t oregano




1/2 t celery seed ground



You can double the cayenne if you like things really spicy! This is a great rub for fish, seafood and chicken.
Jamaican Spice Rub
(makes a 1/2 cup)
2 T brown sugar
1 T kosher salt
1 T coriander
1 T garlic granules
2 t ginger
2 t pepper (cracked)
2 t turmeric
1 t allspice
1/2 t cayenne
1/2 t clove
1/2 t cinnamon
Use as a rub for chicken, beef or cauliflower. Tip: You can sub in 1/4 tsp nutmeg + extra 1/2 tsp cinnamon if you don't have allspice.
Chimichurri

(makes a 1/2 cup)
2 T parsley flakes
1 T cilantro
1 T basil
1 T onion flakes
1 T kosher salt flakes
2 t minced garlic
2 t fresh black pepper
1-2 t chili flakes
1 t cumin (ground)
1/2 t smoked paprika
Use as a rub, or mix with oil and vinegar to create a marinade!
Lemon Pepper
(makes a 1/2 cup)
1/4 c pepper (cracked)
1 T lemon peel (powder)
1 T coriander ground
2 t garlic granules
2 t onion granules
1/2 t celery seed ground
1/4 t cayenne
Great with veggies, fish and chicken. Tip: Add 1 tsp fresh lemon zest to marinade to really bring out lemon flavor.