An Apple A Day, Spiced Your Way!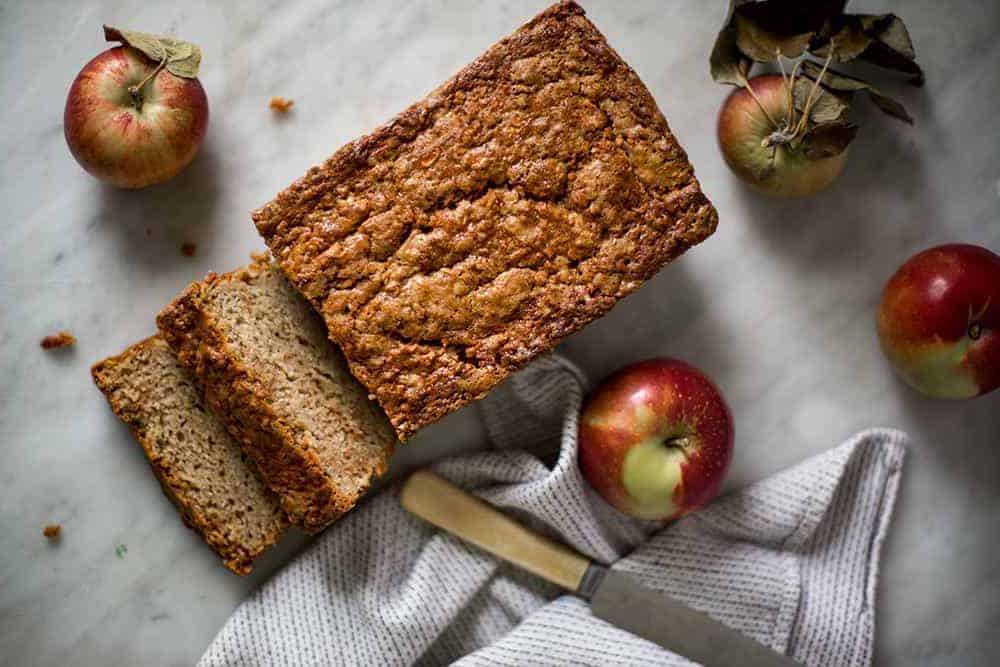 Scroll down for the New England Spiced Apple Cake recipe from Downeats.
Mix Your Own Apple Pie Spice
1 tsp ground cinnamon




1/4 tsp ground ginger




1/8 tsp nutmeg (grate fresh)




pinch of ground allspice or cloves
Optional Mix + Match Add Ins:
1/4 tsp lemon peel powder or fresh zest




1/4 tsp ground sumac

1/8 tsp ground fenugreek




1/8 tsp ground cardamom
Apple Pie Spice is also great sprinkled on oatmeal or applesauce. If you bake a lot, buy pre-mixed apple pie seasoning.
Gneiss Spice Fans Approve
I haven't used it for an apple pie yet, but I used it for a blueberry pie and it was perfect!
WAY better than store bought. I have added this to pies, cakes, and cookies. It is more flavorful than the store bought version I was used to using. It's not too heavily spiced, but tastes like a perfect balance of apple pie spices. Definitely my go to now for holidays and all year.
Better Than Pumpkin Spice
Pumpkin spice has a special place in my heart... but this is delicious. It's bright and fresh, with a nice bite. A sprinkle will make your apple sauce next level good!
Spices to Pair with Apples
New England Spiced Apple Cake
Gneiss Spice is excited to partner with another Maine native, Amber Rogals, a recipe developer and food photographer from
Downeats
. Downeats is a foodie play on the Downeast region of the coast of Maine, so everything is New England inspired! Follow along and learn more on Amber's Instagram here.
Amber has a delicious apple cake we must share.
In Amber's words:This apple spice cake is one of the things I truly love about New England—taking locally foraged produce and turning it into something truly magical that encompasses various senses at once. Call me old fashioned, but for me it's all about creating traditions and memories. This cake, for our family, is becoming both.
Why we like this recipe:
It's quick to make, it's perfectly spiced and not too sweet. It uses grated apples instead of chopped, which creates a nice texture. And if you add a bit of buckwheat flour, the dark color helps the apple strips pop creating a fun pattern!
Note: I used a 8" x 8" cake pan that I use for all my Snacking Cakes, and it came out perfect after about 40 minutes.