Beyond Pie: 15 Ways to Use Pumpkin Spice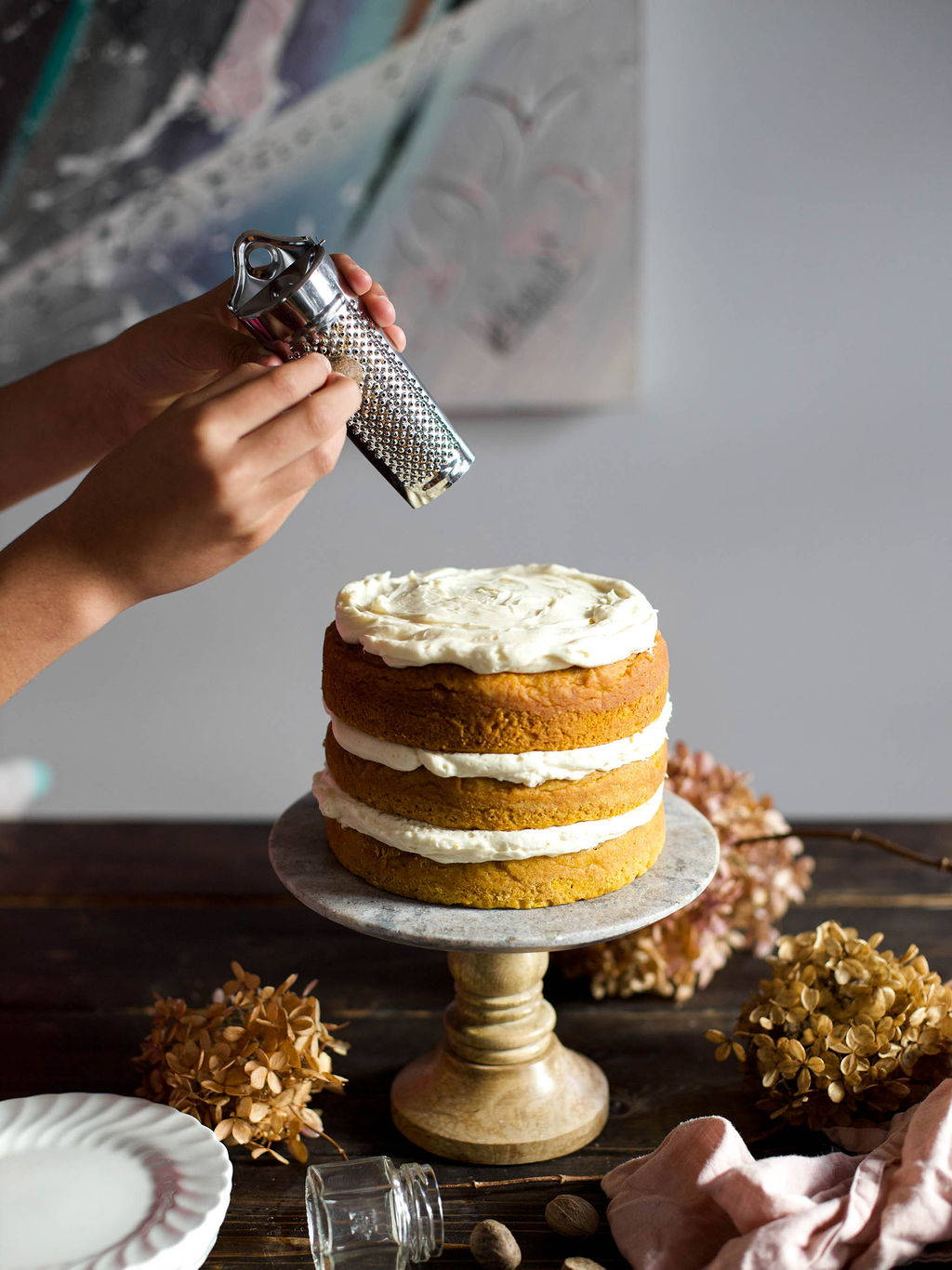 Pumpkin spice is a versatile blend that can add warmth and complexity to various dishes beyond the traditional pumpkin pie. Here are some creative and untraditional ways to use pumpkin pie spice:
Pumpkin Spice Latte Popcorn: Make a batch of pumpkin spice popcorn by drizzling freshly popped corn with melted butter, a sprinkle of pumpkin pie spice, and a touch of powdered sugar. It's like a pumpkin spice latte in popcorn form.
Pumpkin Spice Roasted Nuts: Toss mixed nuts with a bit of olive oil, pumpkin pie spice, and a touch of brown sugar before roasting them in the oven. You'll have a delightful spiced nut mix for snacking.
Pumpkin Spice Whipped Cream: Whip some heavy cream with a pinch of pumpkin pie spice to create a unique topping for your desserts, hot cocoa, or coffee.
Pumpkin Spice Pancakes or Waffles: Add a teaspoon of pumpkin pie spice to your pancake or waffle batter for a delightful fall twist on your breakfast favorites.
Pumpkin Spice Smoothie: Blend pumpkin puree, yogurt, a dash of pumpkin pie spice, and a bit of honey for a creamy and nutritious fall-inspired smoothie.
Pumpkin Spice Butter: Mix softened butter with pumpkin pie spice and a touch of maple syrup to create a delicious spread for toast, muffins, or pancakes.
Pumpkin Spice Salad Dressing: Add a pinch of pumpkin pie spice to your vinaigrette for a unique and seasonal flavor to drizzle over salads with roasted vegetables or fruits.
Pumpkin Spice BBQ Sauce: Incorporate pumpkin pie spice into your homemade BBQ sauce for a sweet and spicy flavor twist that's perfect for grilling or marinating.
Pumpkin Spice Mashed Potatoes: Add a pinch of pumpkin pie spice to your mashed potatoes for a subtle and surprising flavor addition. This is especially good with sweet potatoes!
Pumpkin Spice Rice Pudding: Stir pumpkin pie spice into your rice pudding for a comforting and aromatic dessert.
Pumpkin Spice Cocktail Rim: Use pumpkin pie spice mixed with sugar to rim the glass of your fall-themed cocktails, like a spiced apple cider martini.
Pumpkin Spice Trail Mix: Combine nuts, dried fruits, pumpkin seeds, and a dusting of pumpkin pie spice for a flavorful and energizing snack mix.
Pumpkin Spice Chili: Add a touch of pumpkin pie spice to your chili for a unique depth of flavor that complements the savory and spicy elements.
Pumpkin Spice Popcorn Balls: Make popcorn balls by mixing melted marshmallows with a sprinkle of pumpkin pie spice, shaping them into balls, and letting them cool.
Pumpkin Spice Ice Cream: Create your own homemade pumpkin spice ice cream by adding the spice blend to your ice cream base before freezing.
These untraditional uses of pumpkin pie spice can elevate your culinary creations and bring a touch of fall-inspired warmth to a wide range of dishes. Get creative and experiment to discover new favorite flavor combinations!